Award Winning
Dog Training Expert
Let's make your Dog Amazing and more Obedient.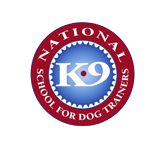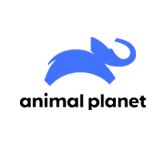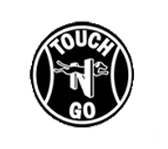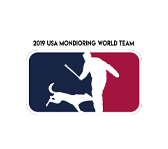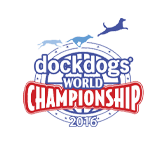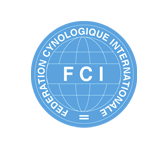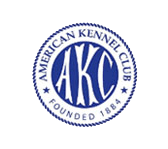 Yes! We Can Train Your Dog!
We specialize in what we call "Immersion Dog Training Programs" to fit nearly every dog's needs and we back up our training with our IQ K9 Training Guarantee.
There are two phases to an Immersion program…
Phase 1: Your dog comes and lives with us at our home in Valley Center. We do all of their initial training and lay a solid foundation that includes listening around distractions. We are on 2.5 acres and your dog trains and plays hard all day. We have four full-time staff members throwing tennis balls and enticing dogs to train and play so they're far too distracted to realize they're anywhere other than a second home.
Phase 2: Once your dog is trained and you come to pick him/her up, we begin training you so that you understand how to communicate with the "new" pup. Your training will only take up to 2 to 5 sessions.
Immersion program spots fill fast!
In order to give our canine clients the best care and training possible, we limit the number of Immersion dogs. As a result, our dog training programs fill up quickly and we are usually fully booked 1 to 2 months out. Reservations are written in pencil and dates can be changed.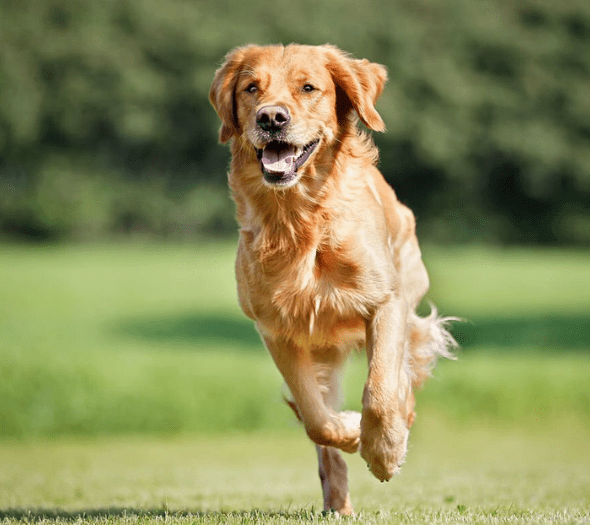 Immersion Program Spots Fill Fast!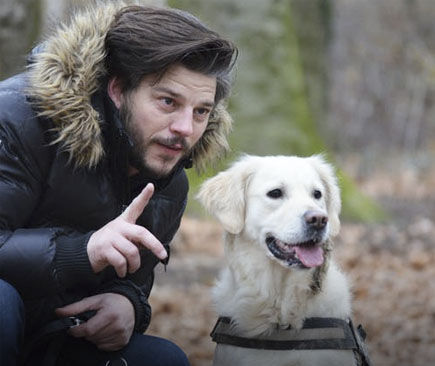 Immersion Training
Transform your dog with IQ K9 Training's Immersion Dog Training Programs. Your dog lives with us, we do all of the training then we train you through a series of follow-up lessons. Let us do the hard work for you.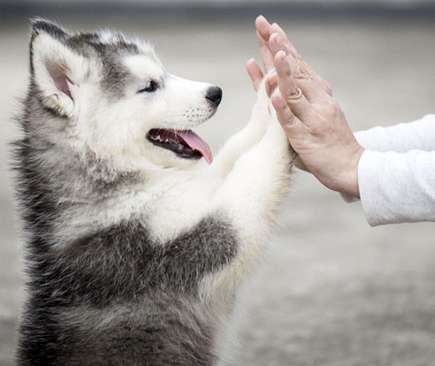 Puppy Training
IQ K9 Training offers puppy training programs designed for puppies between 8 and 16 weeks of age. This is the perfect program for new puppy owners who want to get off on the right foot.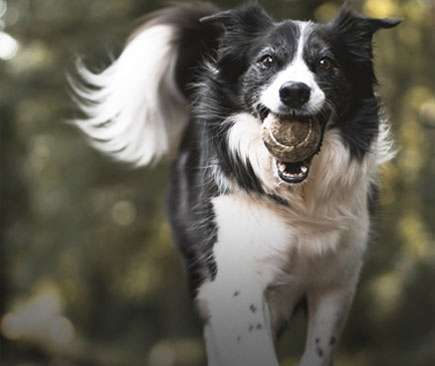 Refresher Stays
Graduates of one of our Dog Training Programs are eligible to stay with us! Give your dog the comforts of home even when they're away. Your dog will enjoy 24 hour care, outdoor playtime, refresher training and hikes.
IQ K9 Training Dog Training Experts: Get a Happier Dog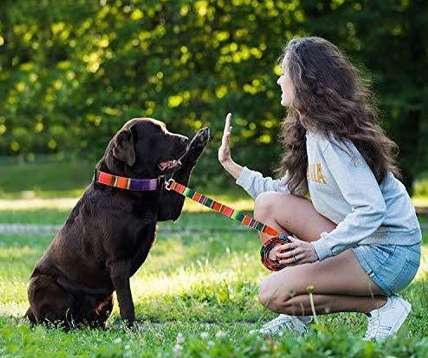 Certified Master Trainers
We have professionally trained and certified trainers who can create a warm and friendly environment for your dog to be the most responsive and happy pet. Our trainers are well aware of the needs of your dogs and ways to handle them while gradually moving them towards adopting the best behavior.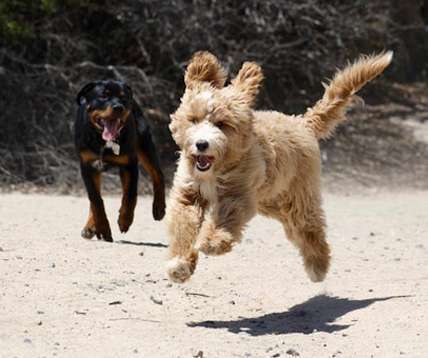 Over 26 Years Of Experience In Training
Since experience is considered the best teacher, you'll find highly experienced dog trainers at IQ K9 Training. All of our staff has a deep love for dogs and have been in the field for over 26 years combined. Hence, we can assure you that by choosing IQ K9 Training your dog would be training with the best.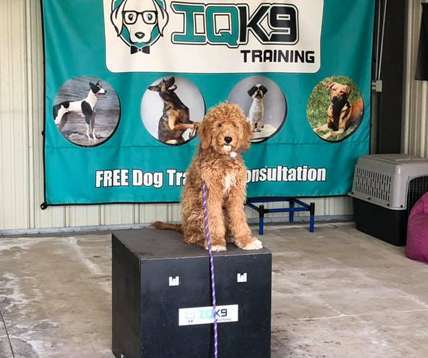 Award Winning Dog Trainers
Get your dog trained by an elite set of award winning dog trainers who are also world champions. Our dog training is tailored to the unique needs of your dog and can train your dog to be more obedient and well-behaved. Get the very best in dog obedience and behavioral training for dogs of all breeds and sizes.
What Our Clients Are Saying…
Let these Amazing Dog Training Success Stories Inspire You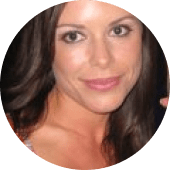 These guys are awesome! Very impressed with the private training sessions we've had so far. IQ K9 was a referral from a friend. I was impressed with their reviews and… read more decided to contact them for help with my 3 pups. Lianne responded promptly to my email inquiry which I appreciate. My husband and I met with Bret and knew he was the guy to help us. We have a 1 year old pug who needed basic obedience training, a 4+ year old yorkie mix with behavioral issues and a silky who barks. All three are finally getting the training they need. Life in our home is already calmer and more enjoyable. Bret is knowledgeable, professional, helpful and able to train pup and parent quickly. Highly recommend to anyone needing dog training assistance.
~ HEATHER B.
Long overdue review- When I first got my GSD pup, I brought him to IQK9 after Bret made a few house calls for the puppy training. After two weeks of… read more training and boarding, I could tell right away that I made the right decision. My pup was much more obedient, great on leash, and obeyed commands (he was VERY stubborn prior). Fast forward almost 2 years later, I am still taking my dog to IQK9 for boarding whenever I travel out of town. HANDS DOWN, I trust them with my dog! He is always EXCITED to stay there and play. Bret & Lianne and the other staff members are always VERY accommodating and communicative. My drive there is about 1.5 hours ONE-WAY. That should tell you a lot! 🙂
~ VICKY N.
Your Dog Will Enjoy Our
Fully Fenced 2.5 + Acre Property
We are located in Valley Center (North San Diego County).
IQ K9 Training features a fully fenced 2+ acre property on of some of the best
land on which to train dogs here in North County San Diego.
Frequently Asked Questions
Some of our most frequently asked dog training questions are answered here.
If you have any questions not covered, please Contact Us.
Where Do We Start?
We begin with a FREE dog training consultation with an IQ K9 Training dog trainer. The free consultation takes about 40 minutes. The Professional IQ K9 Dog Trainer will ask a lot of questions to get a better understanding of any challenges you are experiencing with your dog, your dog's drives, motivations and any goals you have for your dog. From there, we will be able to give you a much better idea as to what will help you reach your goals most effectively and quickly.
What Common Dog Problems Does IQ K9 Training Help Solve?
We have helped hundreds of families with the below common dog problems. Trust us when we say there is light at the end of the tunnel!
Potty training / housebreaking
Chasing bikes, skateboards, cars
What Services Do You Offer?
We are solely a training based facility. That means that our team concentrates 100% of our efforts on various facets of dog training. We do offer dog boarding, yes, however, it is only for dogs that we have trained and even then, we refresh all of their training during their stay.
AKC CGC Testing (Canine Good Citizen)
Dog Behavior Modification
Immersion Dog Training Programs
Refresher Stays (for dogs we have trained)