4-Week Immersion Dog Training Program
Maximize your Dog's Potential with Personalized Immersion Training!
Elite Obedience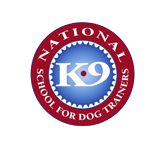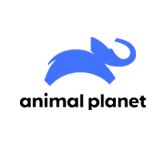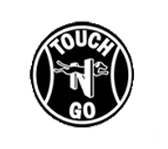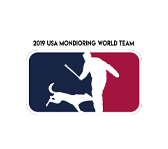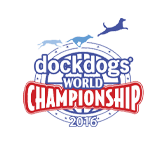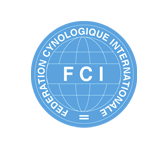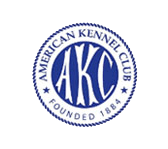 Unleash Your Dog's Potential with Our 4-Week Immersion Training Program

Does your dog need a little extra help becoming the amazing companion you know they can be? Look no further than IQ K9 Training's 4-Week Immersion Dog Training Program!
During this four-week program, your dog will live and train with our experienced trainers, who will work with them one-on-one to teach them essential commands and behaviors. We'll even take them on public outings to help them learn how to behave in real-world situations.
With 18 commands in behavior and obedience on the curriculum, your dog will learn everything they need to become a true superstar. And the best part? Our training doesn't stop when the program ends. You'll receive unlimited private reinforcement lessons for the life of your dog, as well as a homework sheet and training videos to help you continue their progress at home. Plus, we offer lifetime Zoom, email, and phone support, so you can always reach out to us for guidance.
All training equipment is included, so you don't have to worry about a thing. Don't wait – sign up for our 4-Week Immersion Dog Training Program today and get ready to be amazed by your dog's transformation!
IQ K9 Training's 4-week Immersion Dog Training Program!
Are you tired of dealing with a disobedient, unruly dog? If you want to see a real change in your furry friend's behavior, then look no further than IQ K9 Training's 4-week Immersion Dog Training Program!
Our Experienced Trainers will work with your dog one-on-one for four weeks, providing them with personalized attention and training that will transform them into a well-behaved and obedient companion. With our program, your dog will learn 18 Essential Commands and Behaviors, Including Whistle Recall, Down, Advanced Place, Hiking Training, Wait, Car Etiquette, and more.
But the training doesn't stop there. Our program also includes optional AKC Canine Good Citizen certification (CGC), giving your dog the opportunity to earn a nationally recognized title that will demonstrate their good behavior and obedience to others.
At IQ K9 Training, we understand that each dog is unique, which is why we provide customized training that is tailored to your dog's specific needs. And with unlimited private reinforcement lessons for the life of your dog, a homework sheet, and training videos to help you continue their progress at home, you can be confident that your dog's transformation will continue even after the program ends.
We're so confident in the effectiveness of our program that we provide all training equipment, so you don't have to worry about a thing. Book IQ K9 Training's 4-week immersion dog training program today and watch as your dog becomes the well-behaved companion you've always wanted!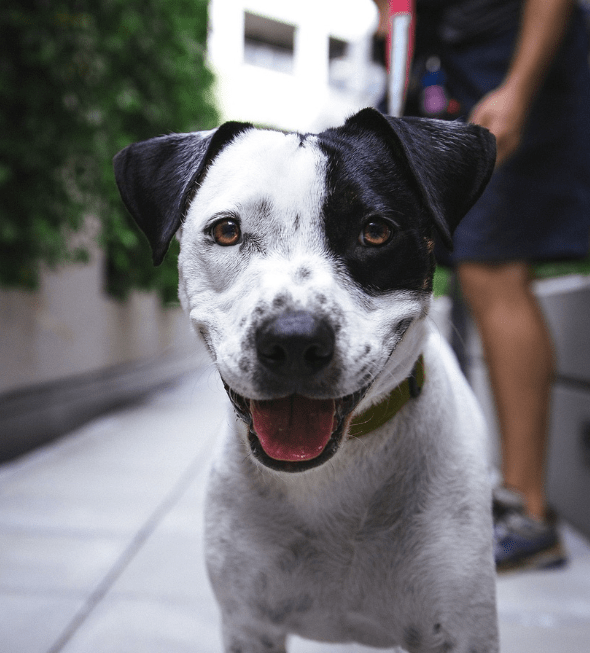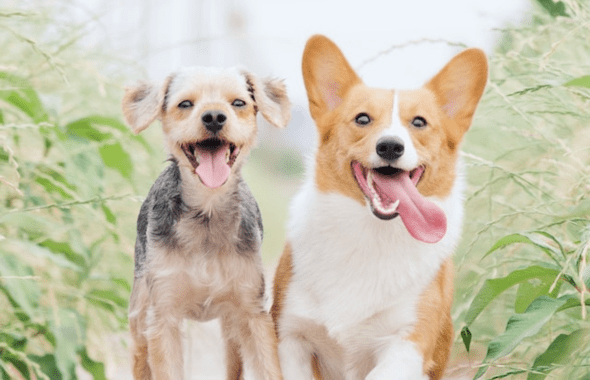 IQ K9 Training's Immersion Dog Training Program
Imagine being able to walk your dog with confidence in any situation, play freely off-leash at the park, and greet guests with polite behavior. With IQ K9 Training's Immersion Dog Training program, your furry friend will learn to behave the way you've always wished, all while receiving the one-on-one attention they deserve.
But that's not all – we make it our number one priority to ensure that our training is successful for you too. We want you to feel comfortable communicating with your dog and enjoy your new life together.
Plus, with endless benefits, including unlimited lessons to keep your dog's learning going as long as you'd like, it's no wonder why this is our most requested program. Don't wait – experience the ultimate dog training transformation today with IQ K9 Training!
What Our Clients Are Saying…
Let these amazing dog training success stories inspire you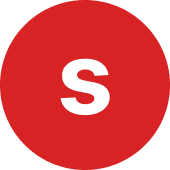 "Truly great training. The trainers work with you on what you want and are looking for. They than make it happen. The equipment they give to you is top notch…. read more They explain everything so you can work on stuff at home and give you idea to improve if you want. Truly great service and great people to work with."
~ SCOTT A.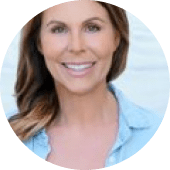 "Lianne and Bret are great!
My terrier was truly a terrible terror! She has done really well with the IQ K9 training method. She actually listens to me and stays… read more in her place!I highly recommend Lianne and Bret! "
~ JODI S.
Photo Gallery

Belows are some photos of clients dogs training and having fun on our property and in our home
Frequently Asked Questions

Some of our most frequently asked dog training questions are answered here.
If you have any questions not covered, please Contact Us.
Will my dog forget who I am?
No. Your dog will be more than excited to see you when you pick him up for his "go home" lesson.
It may seem difficult, but one of the best things you can do for your dog is have him stay with someone else. It will give him the experience and confidence to live with someone else in a different environment. An example of a dog who has not been shown this picture, an issue we see, is some dogs will only go to the bathroom in their own personal backyard. This is concerning, yet easily remedied by having them stay with someone else.
Another benefit is your dog will be comfortable boarding with us, just in case a real-life hurdle comes your way and you have to leave your dog somewhere, its good to know your dog will be confident, staying with us or someone else, while you are away.
How many dogs do you train at a time?
Boarding and training is the fastest and most intensive training program we offer. Your dog is kept very busy learning behaviors, exercising and playing everyday during their Board and Train stay.
We commonly have 4 to 9 dogs consistently staying with us for Board and Train. We have 4 trainers and we begin our days at 6:30am. The dogs are on a constant rotation throughout the day. They work on commands and behaviors around distractions as well as bathroom breaks, play sessions and hikes. Their last potty and walk is about 9:30pm and they go to bed at 10:00pm. We are fully staffed 7 days a week including all holidays.
What is your guarantee?

Your dog will have the knowledge and will perform the commands for someone who has the knowledge and will to enforce them. Basically, as long as you follow our instructions, which are very easy and user friendly, you and your dog will do fantastic.
We back up our programs with reinforcement lessons. Some of our programs include multiple reinforcement lessons including a year of lessons or lifetime lessons, depending on the program you choose. This gives you the privilege of scheduling future private lessons for you and your dog, with an IQ K9 Professional Dog Trainer, at no further cost to you. We are here to help and support you with your dog training needs!
Does training occur 7 days a week?

Yes. All Board and Train dogs undergo several lessons per day, 7 days a week.
What forms of payment do you accept?

We accept cash, check, Visa, MasterCard, American Express and Paypal.
Do you offer payment plans?

We are not set up for payment plans. We accept cash, check, Visa, MasterCard, American Express and Paypal. We collect a $500 deposit in order to hold your dates. Full payment in advance must be received on the day your dog arrives for training.
What if I have to cancel my dogs training?

If you cancel and do not reschedule your dog's training, your deposit ($500) is forfeited.
What if I need to change my training dates?

Changing training start dates is usually not a big issue and your deposit is not forfeited. Please give us as much advance notice as possible. We only take in a handful of dogs at a time, so space is limited.
What will my dogs day look like?

Your dog will wake at 6:30am and begin their day. Throughout the day, your dog will be learning commands and marker words, playing relationship games and practicing around distractions. In addition, your dog will be going on hikes and have plenty of potty time as well. The training lessons and playtimes vary in duration and times of day depending on your dog's motivation, drive, and interest. In addition, your dog will be able to spend some time in our backyard areas throughout the day to take in the fresh air and watch everything that is going on around them. Last potty break is around 9:30pm and bedtime is 10:00pm.
Will you be able to feed my dog their own, regular food during their stay or do you change their diet?
We prefer to feed the food your dog is used to. We don't want to risk them getting an upset stomach from a diet change. From kibble to raw, including supplements and medication, it is no problem for us. We have a fully equipped kitchen, freezer, fridge and safe food storage.
Will my dog listen to me or will they only listen to the trainer?

Our style of training is very transferable to you and everyone in your family. Once your dog completes their Board and Train stay, we do a series of reinforcement lessons with you and your family, this is when we transfer the leadership role over to you. We typically continue lessons until your dog is listening better to you than to us. This is our goal. On average, this will take 2 to 5 lessons.
How do the follow-up reinforcement lessons work and how often do you do those?

Typically we meet with you for a lesson a week, but it is a case-by-case basis, depending upon the dogs needs and the clients needs. The first "go home" lesson (this is when you pick your dog up), lasts about an hour and a half to two hours. Further lessons last about 45 minutes to an hour and usually occur weekly after that.
Where are the follow-up reinforcement lessons located?

Lessons are held at our facility in Valley Center.
We offer lessons in the public included with some of our Board and Train programs. These lessons can take place at your home or many different locations in public and there are many options to suit your needs.
Do you train around real-life distractions?

Yes, in all of our programs we train around distractions with outstanding success. Each day, your dog will be immersed in dog and people distractions as well as training in different environments (both indoors and outside).
We pride ourselves on field trips out in public, which are included with some of our programs. This means, we will be taking your dog on field trips to train in the public around people, noises, dogs, basically, all real-life distractions.
Also included with some of our programs are public follow-up lessons and these can take place here at our facility, at your home and also at many locations in public. If you, the client, find yourself especially nervous training your dog in public environments, we can coach you through that in your follow-up lessons. We will meet you, for your lessons, in public places.
Do you use treats for training my dog?

Engaging your dog's food drive is extremely effective in dog training, and dogs love having a job and working for a "paycheck".
The foundation of our training is marker training. Marker training is a simple way of dog training that communicates with the dog what behavior is correct and desired by the handler. We use the word "yes" when your dog is correct and we follow that with a food or toy reward.
In addition, initially, to teach your dog specific behaviors, we will use treats to help lure them into position. After a number of repetitions, we will fade out this lure. There are some commands/behaviors where we use treats and others where we do not. For example, we use treats (and sometimes toys) for recall training (the come command), because the recall should be high energy and fun for your dog. For heel (walking politely at your side, much like a service dog), we typically do not use treats as we want your dog in a calmer state of mind. A calm dog will be able to go more public places and be easier for you to control.
May I visit my dog while he is in your Board and Train program?

We don't recommend it. We have found that it is best for the dog to limit visits. Dogs learn best when they are calm and focused, so we don't want visits to get them overly excited and possibly impede their training. Your dog will be learning lots of new things, and I know that's exciting. We will send you updates/photos during your dogs Board and Train stay.
.
May I call IQ K9 Training during my dogs stay to see how my dog is doing?

Yes. Rest assured, we will send you updates and photos every 3 to 5 days. If we have ANY concerns about your dog's training progress, health or overall well-being we will contact you right away.
What is unique about IQ K9 Training?

We are solely a training based facility. That means that our IQ K9 dog training team concentrates 100% of our efforts on various facets of dog training. We do offer boarding, yes, however, it is only for dogs that we have trained and even then, we refresh all of their training during their stay.
Our training programs are very personalized.
Your dog lives in our home with us.
We live on 2 and a half acres (fully fenced).
We have a fully fenced training field which is great for your off-leash games and recalls.
Our environment is safe and controlled.
What time do I drop my dog off for Board and Train?

All board and train drop-offs are by appointment only.
Since all of our programs are set up in 7 day increments, we recommend that you drop off on your day off or a convenient day for you. That way your dog goes home on that same day off and your not rearranging your schedule.
You will need to spend about an hour and a half to two hours with us for your dogs "go home" lesson upon pick up.
What days may I drop off for my Board and Train program?

Dogs can be scheduled to arrive every day of the week/weekend to begin their program. We do not offer appointments on major holidays.
What do I need to pack in my dogs "to-go" bag?

Please bring enough food to last your dog's stay, plus extra.
Current immunization records which can be emailed from your vet (iqk9training@gmail.com)
Any medication or supplements your dog may need to take while with us (heartworm meds, etc.).
Flat collar with ID tags
What forms are required?

The IQ K9 Training service agreement must be completed prior to drop off. If you are unable to access the electronic form (jotform), a hard copy may be completed when you arrive.
You will need to schedule your first "go home" lesson with us.
A copy of your dog's current immunization forms must accompany your dog before he/she can be left with us. Immunizations required are: Rabies, DHPP, Bordetella. The records may be emailed from your vet if you do not have a hard copy. (iqk9training@gmail.com)
Will I receive updates during my dogs stay?

Yes, absolutely. We will send you updates and photos every three to five days. If you need an update in the meantime, just reach out to us, we'd be happy to speak with you at any time.
Which Board and Train program is right for my dog?
This question can only be answered by your IQ K9 Professional Dog Trainer and will depend on your dog's age, experience, previous training history, your goals, schedule, budget and family situation.
Call us today for a FREE Dog Training Consultation & learn more about how we can help you make your dog amazing. Contact us at (760) 227-5505.
Your Dog Will Enjoy Our
Fully Fenced 2.5 + Acre Property
We are located in Valley Center (North San Diego County).
IQ K9 Training features a fully fenced 2+ acre property on of some of the best
land on which to train dogs here in North County San Diego.